Irish Aran Merino Crew Neck Unisex Sweater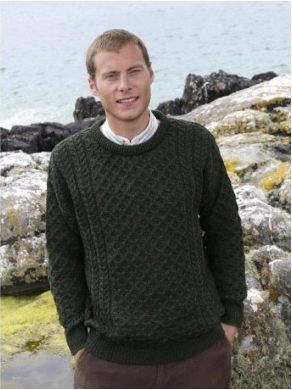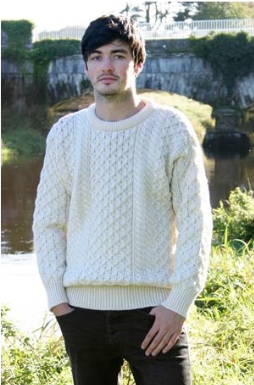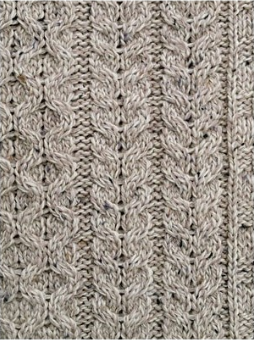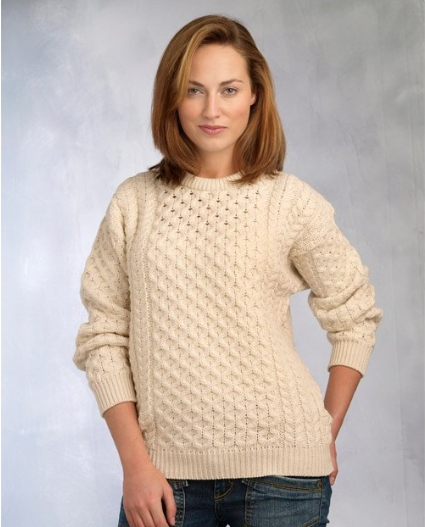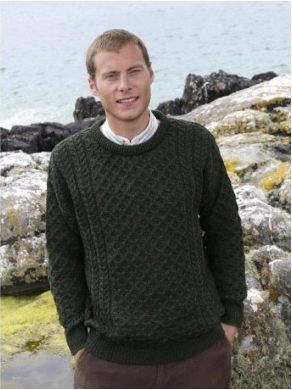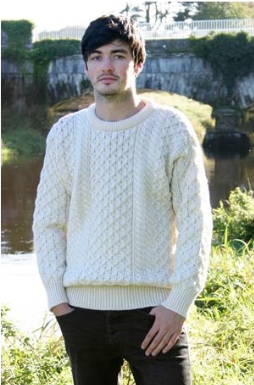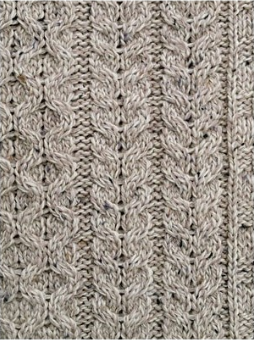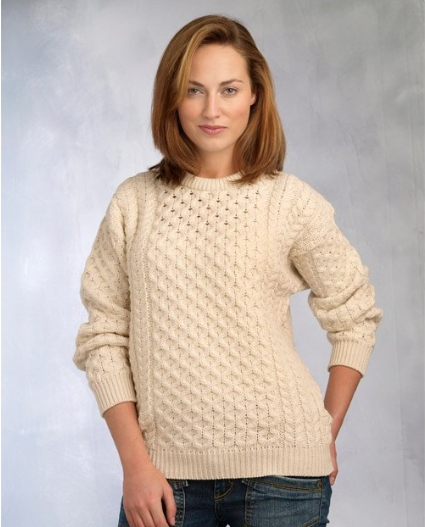 Irish Aran Merino Crew Neck Unisex Sweater
This Traditional Irish crew neck sweater is one of Aran Crafts greatest sellers. It follows all the Traditional Irish Aran stitching patterns that have been passed down from generation to generation, which in olden days told stories of families and life in Ireland. Along the center panel of the body the honeycomb Aran stitch flows, signifying the hard working bee or the hard work of a fisherman. On either side of this center paneling there are rows of Irish cable Aran stitches resembling the fishermans' ropes, the link to life. This jumper tells a story through Irish knitting.
Made from 100% Soft Merino Wool
Made in Ireland
Colours Available: Denim, Green, Natural, Oatmeal & Charcoal.
Sizes Available: X-Small to XX-Large
Please note this garment is a unisex garment, please check our size guide page for information on unisex sizing.

Please see the size table that has the size conversions so that you can choose a size that fits you best.

Please Note the sizes in the chart below are approximate and are used as guidance only. As wool is a natural fibre, it therefore has a degree of flexibility.